Technology-Driven

Development, Websites & Business Intelligence

Visionary is a Web App Development, Design, SEO Consulting and Data Analytics company.
Des Moines Web & Data Development
We Are Visionary
Visionary Services is a technology company based in Des Moines, Iowa that provides companies large and small with web design, web development and digital marketing solutions.
We've been in business since 1992 – well before the World Wide Web was truly worldwide. In that time, we've learned a lot by building websites for a wide range of clients both near and far.
Our talented group of designers, developers, and project managers know how to take the stress out of projects and craft an online presence that matches the quality of your business or organization.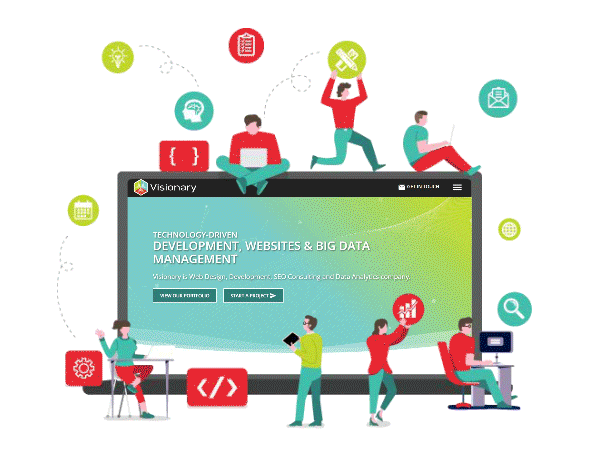 Plan Your Project
Reach out to the Visionary team to plan your website design or data management project. We are always happy to chat and help you get started.
Talk to Visionary 
@visionary_ia
Recent Posts
Meet Our Clients






Contact Visionary
Send Us a Message