Logo Design
For more than 10 years, Taste! To Go relied on a DIY logo that fit their needs when they first started growing their business. In that time, however, Taste! to Go won several local awards, which increased both the company's brand awareness and clientele. With this new notoriety, Taste! to Go knew it was time to match their visual identity to the quality of service they offer.
The Taste! To Go logo design is clean and simple to mimic their brand. The hand drawn depiction of an apple provides a young, fresh look, which represents the nature of the company.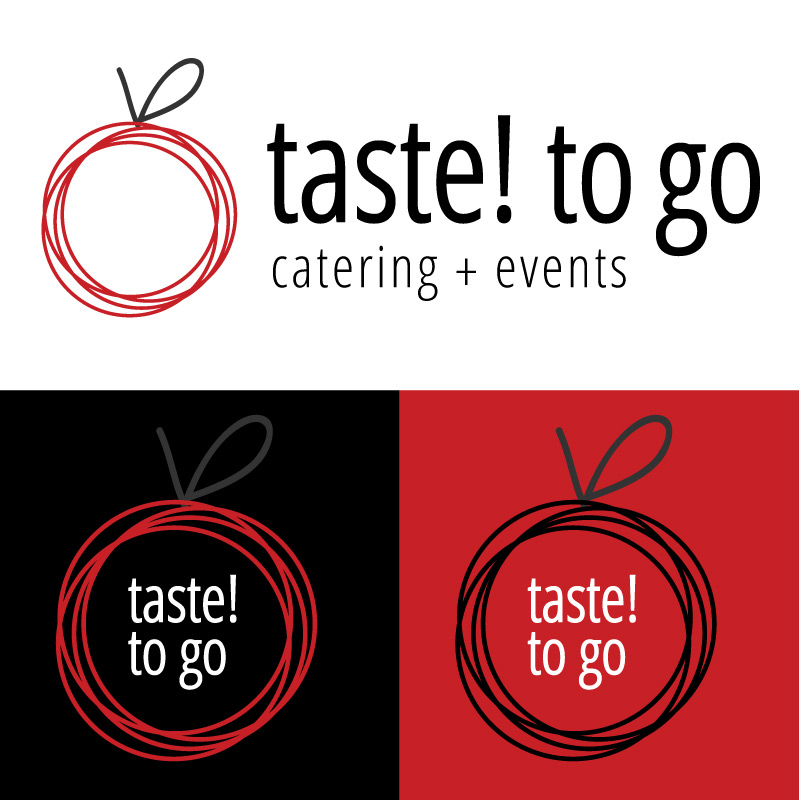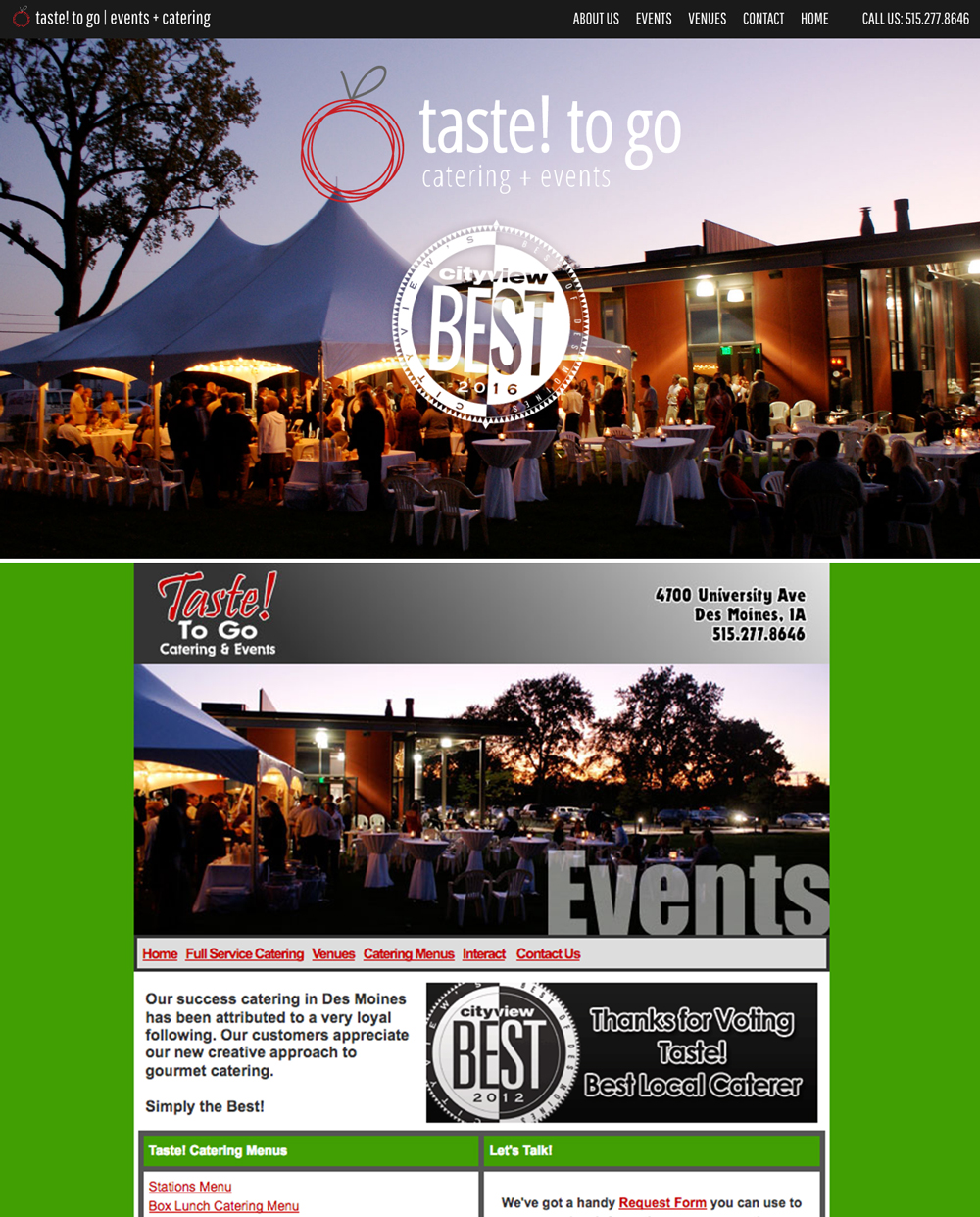 Website Design
With a new logo in hand, we helped Taste! to Go update its website to fit the demands potential clients were expecting of catering services today; such as, providing sample menus Taste! to Go had put together for past events.
We also customized the contact form so that potential customers could easily send inquiries and allow Taste! to Go to have all the information they would need to properly create an estimate – cutting down on needless back and fourth via email.
The overall emphasis for Taste! to Go was to put the focus on the food and their past customers. With this need, images and slideshows were important for including throughout the site, and the design helps Taste! to Go show everything they can offer for events and catering without people reading blocks of text.
Contact Visionary
Send Us a Message