Analyze your data to discover insights with Visionary's modern business intelligence and data science services.
Visionary has integrated data analytics into the core of its business processes. Our Business Intelligence (BI) team provides full-service, high caliber solutions that are tailored to each client's unique data needs. We are excited to help our partners develop effective BI strategies that translate your data into actionable insights, ultimately enabling smarter, strategic, data-driven decision making.
Want to integrate operational data to draw deeper connections between your marketing activities and business goals? No problem. Visionary uses cross-disciplinary collaboration to combine data streams from across your business. Our scalable business solutions uncover opportunities to drive your business forward, develop insights for future strategies and create intelligent, performance-based results. We create exceptional reporting dashboards to visualize and streamline your valuable data into one cohesive, modern platform.
Beyond visualizing data in easy-to-understand formats, our BI team is a tool that allows your organization's employees to access and understand information that is essential for decision making, process improvement, and operational optimization. Data is a core function of all businesses and when utilized correctly, can be a critical asset to ignite fresh marketing strategies and shed light on business questions that may need attention. Visionary's seasoned professionals have an in-depth perspective on data that leverages our ability to uncover key insights for your business, extract the full value from your data, and culminate your business success.

Start with a Strong BI Strategy
Visionary's BI team will examine your business goals and partner with you to create a BI strategy with a granular focus that is tailored to your business. We will establish the approach for your BI strategy by further defining which sets of data are integral to your successes. Data mining and statistics will lead to the necessary information to support better decision making, and recognize the value and potential in your data – something that is essential to your business growth. What's next? Let's bring your data to life.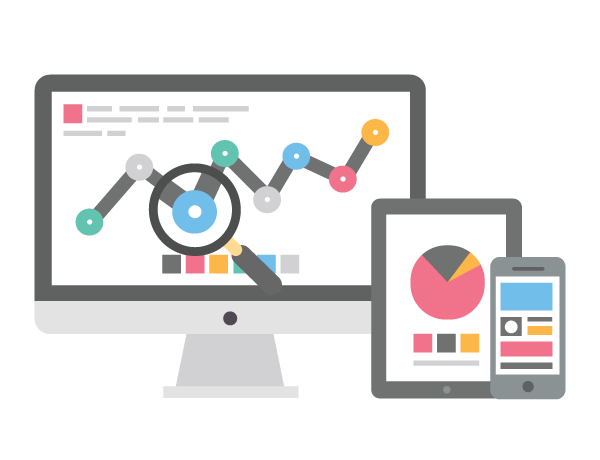 Finding the right platform
How do you know which data platform will work best for your business needs? The BI team at Visionary will provide powerful business intelligence solutions based on the needs of your organization. We'll develop engaging, customizable reports that give you complete control over your data visualization and business insights. When real-time data is at your fingertips, you'll be identifying trends and delivering calculated, data-driven experiences to your users in no time.
Business Intelligence Tools & Services
Contact Visionary
Send Us a Message