Visionary is proud to have worked alongside Variety - the Children's Charity of Iowa, to create their web portal. Packed with events, grant opportunities, news, and donation capabilities, the custom-built website serves as Variety's central location to get connected online.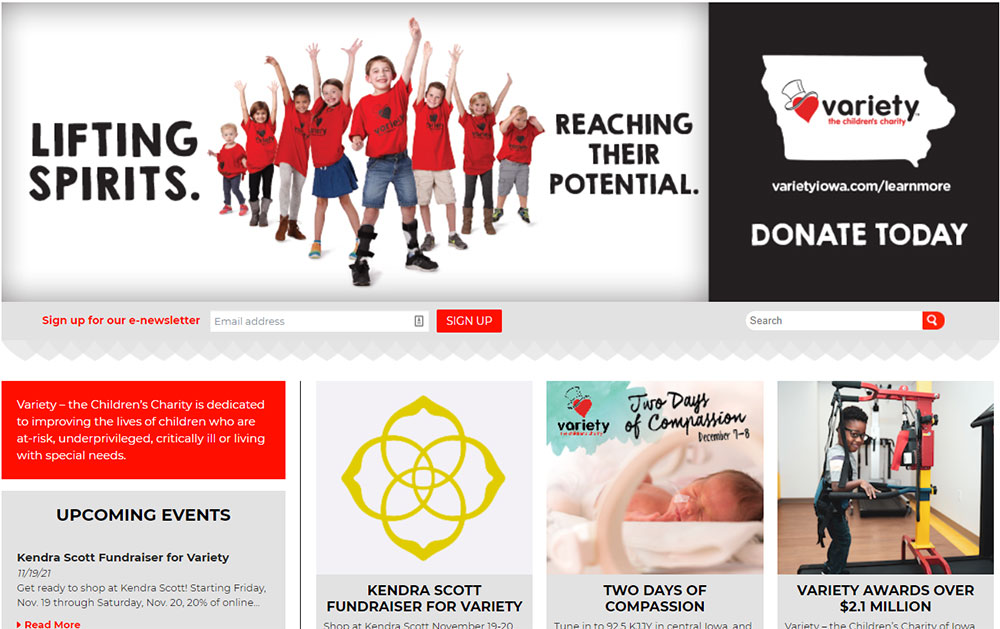 Landing Page Design
When an organization is as broad as Variety of Iowa is, you know the website is going to contain a bunch of information. Visionary's goal was to create a homepage that was easy on the eyes and helped guide visitors further into the site. Using Site OnCall®, Visionary's home-built content management system, we designed a landing page with large graphics that draw people in. Various content blocks help visitors find what they are looking for and guide them to the appropriate section of the website.
Event Calendar & Registration
Variety of Iowa hosts tons of events throughout the year focused on supporting their organization's goals. Our Site OnCall® Calendar tools give the Variety team the easy ability to add events to their website. Each posting automatically gets its own detail page with event details, location, and dates - and these pages can be shared through social media.
In addition, if an event requires registration the CMS tool can quickly accept reservations and deliver them via email to the right person at Variety of Iowa.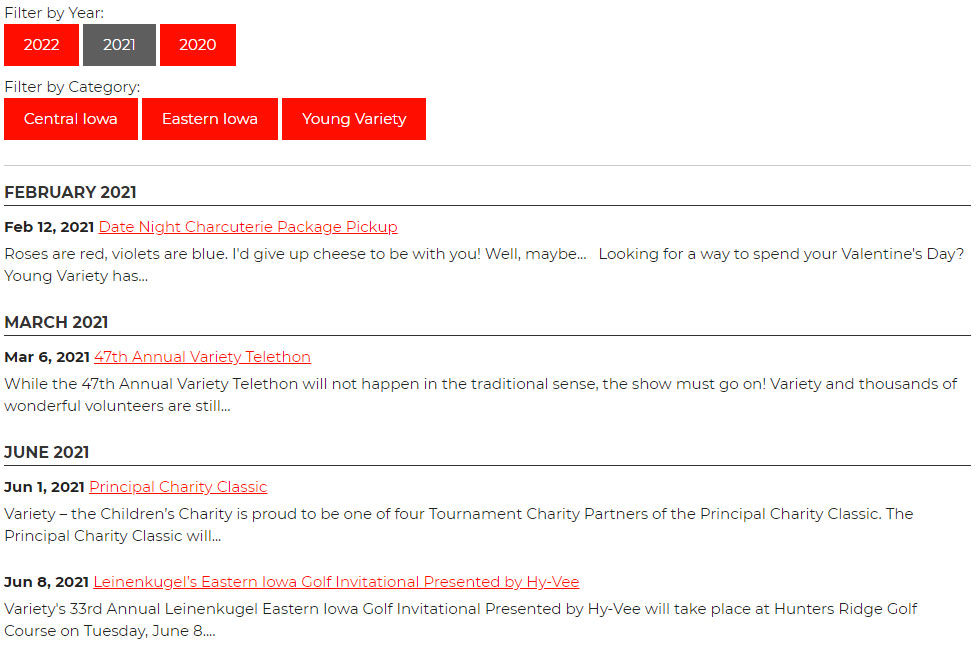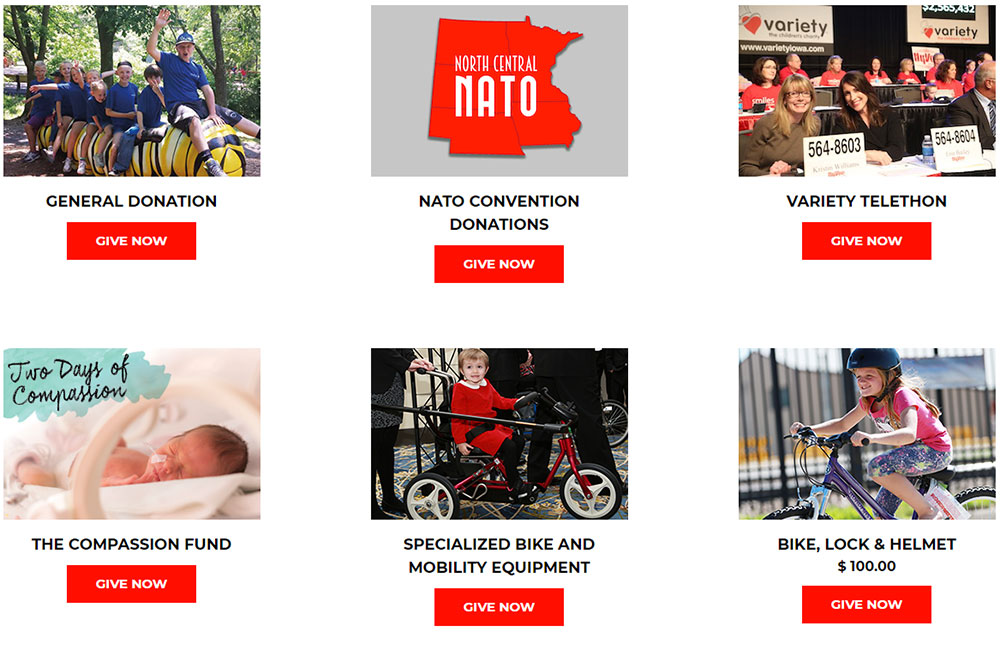 Accepting Donations & Sponsorship Opportunities
Non-profit organizations like Variety of Iowa need to easily accept donations from their community. We built a stable and secure payment platform that gives donors the ability to sponsor certain needs or give specific dollar amounts. The payment information is secure and private, meeting the credit card industry's PCI compliance standards.
Photo & Media Galleries
Our content management system makes it super easy to upload high-res photos and videos for display within galleries and albums. Variety of Iowa uses this feature to showcase their past events, donors, and sponsors.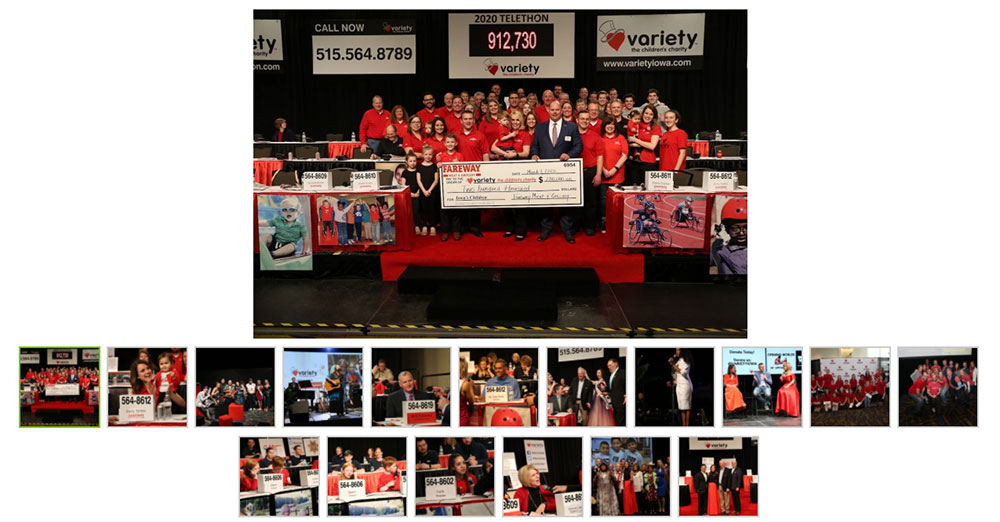 Contact Visionary
Send Us a Message