We love working with companies in unique industries. And they get much more unique than LBS, a book binding service in Des Moines, Iowa. LBS is a 100+ year old company focused on creating specialized books and other printed materials. Visionary was excited to work with LBS to present their history and services in an easy-to-use website.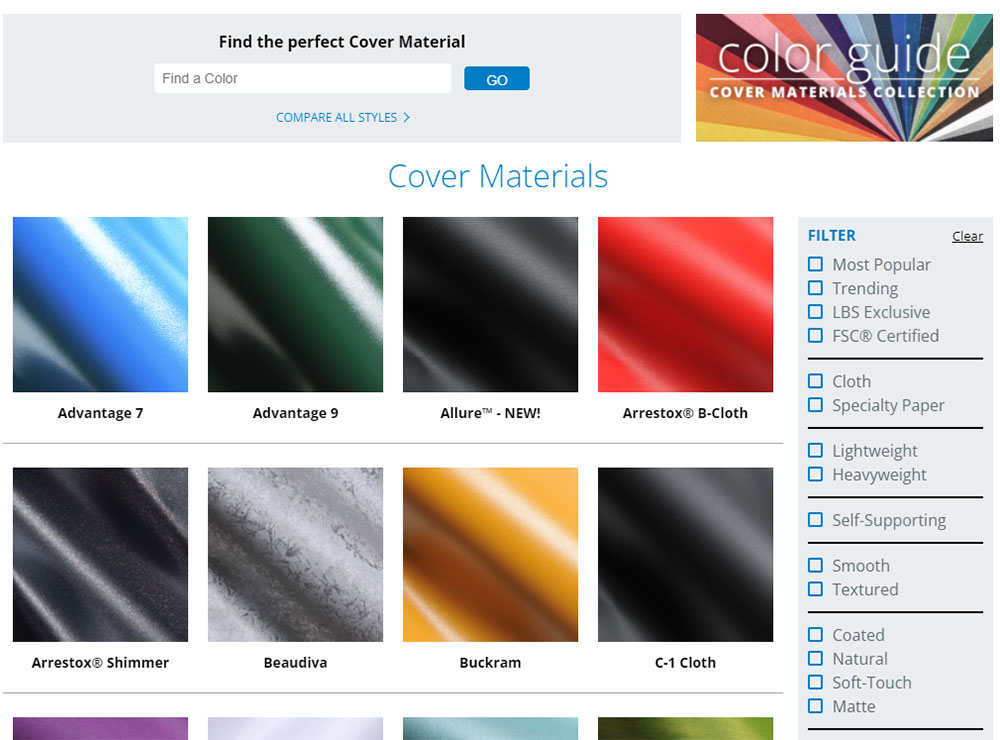 Custom Search & Filtering
Wow! We learned a lot about the production of books during our partnership with LBS. There are tons of materials available for book covers - from paper to cloth to leather. And then there are all the color options, too!
Visionary got to work building a tool that allows the LBS team to manage the cover material options through a custom Site OnCall® CMS tool. Then, on the website customers can view the materials, search by their needs, or filter by material types and purposes.
Dynamic Story Boards
The process of building a book is complicated, but LBS wanted to make it easier to understand. Visionary's team worked with the professionals at LBS to boil down the steps into just a few components. Then we created a really slick dynamic graphic to showcase these book components.
Each component gets its own highlight, and offers more information to customers who want to learn more.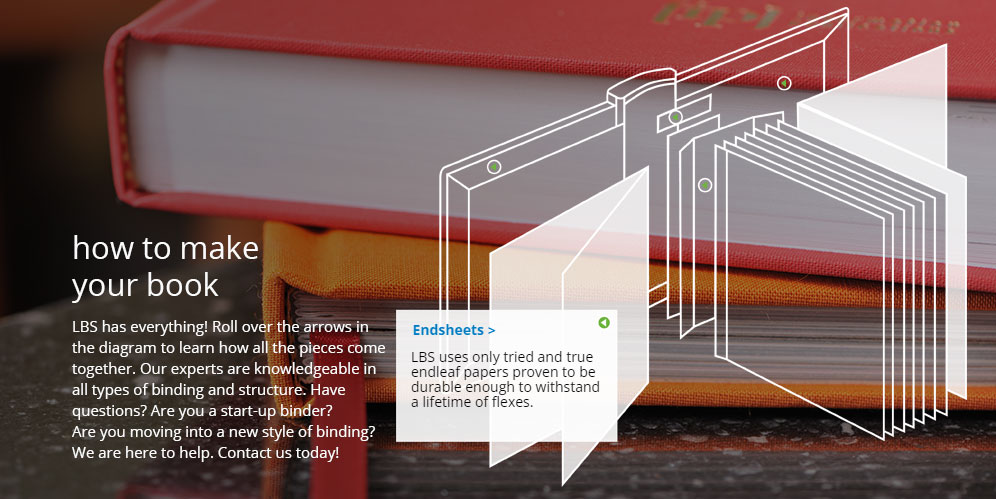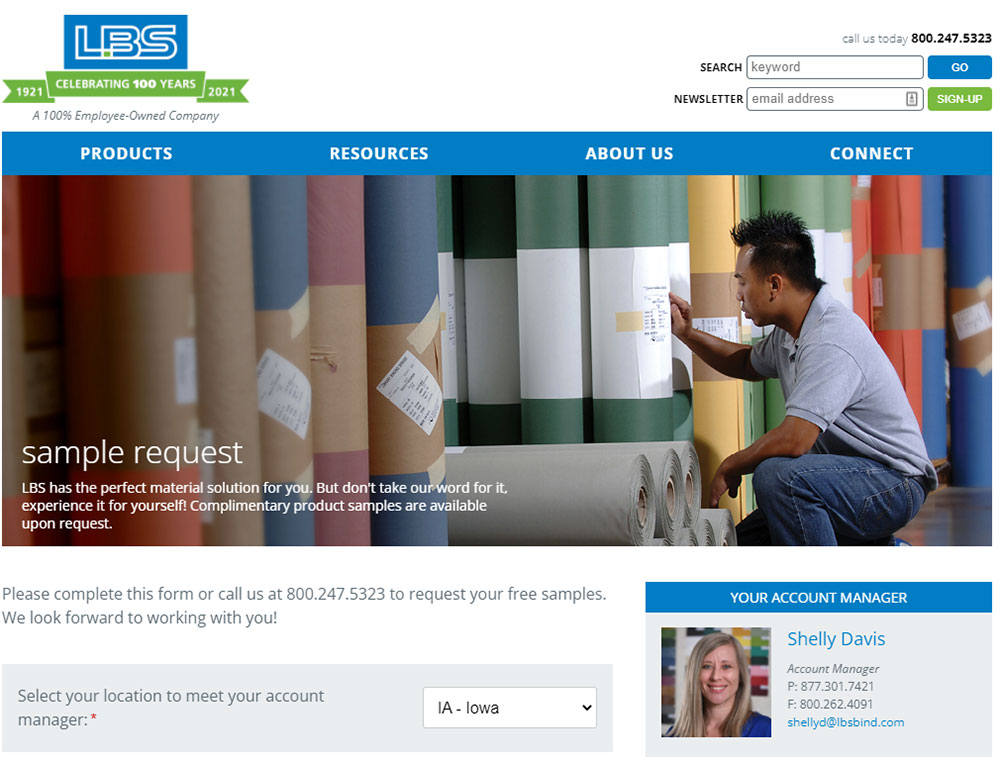 Automated Account Manager
LBS's team represents unique geographic regions of the country. When a potential customer reaches out to LBS to get more information, we wanted to make sure their message gets to the right person, right away. A power Site OnCall® tool lets the LBS team choose who is responsible for each region and automatically directs contact requests to the appropriate person.
Website Hosting & Security
In addition to the website built on Visionary's content management system, Site OnCall, LBS has several other websites for their partner companies. Visionary is able to host these websites within our secure environment. Our team is always monitoring the servers, making sure they are performing well and keeping data safe.
Contact Visionary
Send Us a Message