Nyemaster Goode, P.C. is Iowa's largest law firm headquartered in Des Moines. Visionary worked with Nyemaster's marketing team to implement their design using our content management system, Site OnCall®. Our shared goal was a website that houses important information for hundreds of attorneys, but is also easy to maintain.
Combining law practice areas, attorneys, and other details required customized development. Visionary's Site OnCall® is perfect for these situations – the CMS provides a great foundation for which to build upon. The end result was a completely unique solution for our client.

Attorney Profiles & Practice Areas
Being the largest law firm in Iowa means Nyemaster Goode, P.C. has hundreds of unique attorney profiles to display. Visionary's approach was to develop a fast-loading list of attorneys with powerful searching and filtering capabilities.
Each profile details an attorney's credentials, history, and specialized practice areas. Using custom-developed tools, Visionary's Site OnCall® CMS combines these details automatically. We've made it as easy as possible to manage such a large team.
Online Career Application Form
Simplifying the application process for attorneys new to the firm was an important shared goal for Nyemaster and Visionary. Job openings can quickly be posted to the website with details, requirements, and other information. Interested individuals can start the application process right there on the website.
And we all know online privacy and security is a big deal. Submissions are encrypted and stored within Visionary's secure hosting environment. Only approved administrative users can access and view the applications.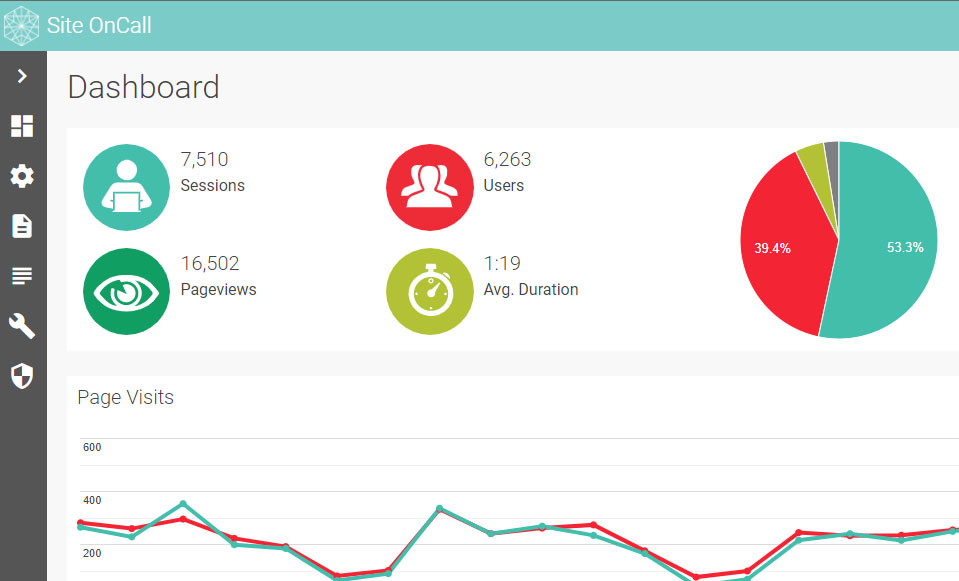 Using Site OnCall
Site OnCall®, Visionary's home-built CMS, forms the core of the Nyemaster Goode, P.C. website. The Nyemaster team easily combines pictures, videos, text, and automated data to make highly customized and beautiful pages. All without any specialized technical knowledge. Learn more about Site OnCall®.
Contact Visionary
Send Us a Message