Kelli Huerter
Senior Client Manager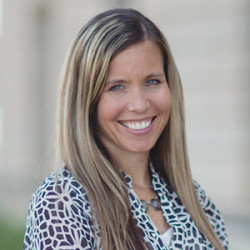 Originally from Tipton, Iowa, Kelli has her bachelor's degree in Management Information Systems from the University of Northern Iowa.
She worked for Principal Financial Group before landing her gig on Team Visionary over 10 years ago. She focuses on client interaction, project planning, budgeting, billing, scoping projects, coordination among the project team and she also manages a team herself! (Whew!)
When Kelli isn't multi-tasking in the office, she loves to cycle, travel and craft. She is also very active in giving back to the community around her with her various roles of involvement. Among those include being a board member for the BreakTheCycle 200 group, a board member for a local library and she is currently going through a community leadership program.
She resides with her husband and kids, twins Noah and Brynn, in Waukee.
Recent Articles & Posts
 See the rest of our team