Holly Murphy
Front End Designer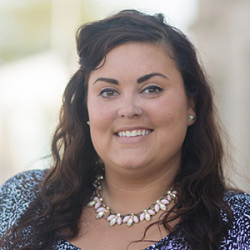 Holly grew up in the countryside of Winterset, Iowa where she attended high school. She graduated from the University of Iowa with her BFA in Graphic Design. Once she graduated, she worked at Wells Fargo for just under two years before joining the Visionary team.
Holly is the go-to for providing awesome quality work in a timely fashion for clients along with being a reliable and productive resource for those around her. She continues to learn and expands her skillsets daily at Visionary.
When she isn't at the office, Holly loves to enjoy live music, getting lost in a good book and spending time with her family and friends. She has one nephew and two nieces.
She currently resides in the East Village neighborhood with her two cats: Iggy and Charlotte.
Recent Articles & Posts
 See the rest of our team