Garritt Grandberg
Vice President, Technology & Engineering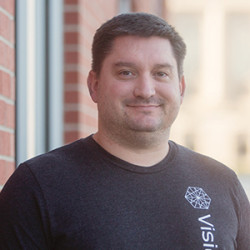 Garritt grew up in south-central Iowa, working his parents' exotic animal farm and his grandparents' cattle farm. After graduating from Interstate 35 High School, he attended the University of Dubuque and graduated in 1996 with a Bachelor's Degree in Computer Information Systems.
In 1995, Garritt landed an internship with a small company headed up by current VSi President David Safris. There was an immediate connection between the two, forming a strong relationship that continues today. Over the years at VSi, Garritt has contributed heavily in the shift from desktop applications to the distributed, cloud-based systems of today.
Away from work Garritt enjoys dabbling in game development, watching movies, and spending time with his wife and three wonderfully mischievous daughters.
Recent Articles & Posts
 See the rest of our team